Yesterday was such an eventful day. Awesome & fun day. No joke. Last Thursday night, my becki BFF,
Rafael
, slept over at my place. We also had a fun dinner with some of our SoFA friends -
Marita
, Vince and Nicole. We all ate at BONCHON, and freaking hell - I AM ADDICTED TO BONCHON. Thanks alot Bengt.... Hahaha! Kus! x
ANYWAY, yesterday - Rafael and I decided to wake up early for the Forever 21 Sale. We arrived SM Makati around 10 and there were heaps of people already.
The sale was a bit disappointing. The clothes were... okay. Just okay.
HOWEVER, the accessories were AWESOME!!! I love the 30% off from the sunnies, nice earrings, rings and some necklaces.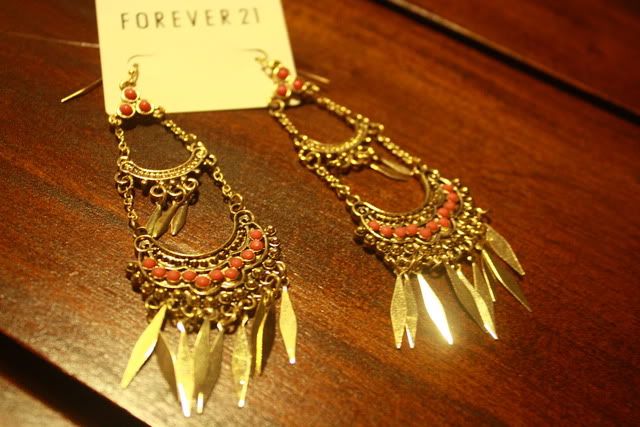 I got a pair of earrings for Php152.50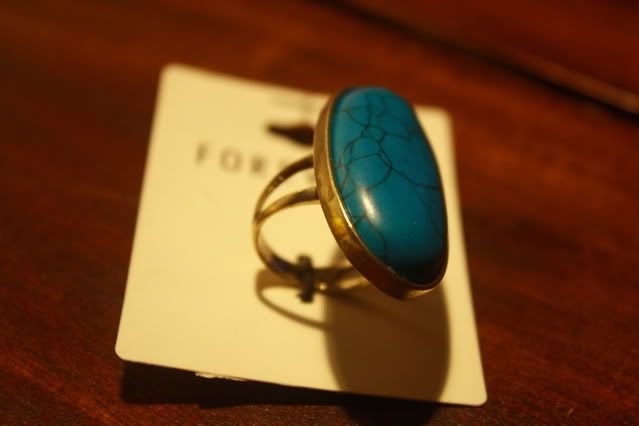 I got this ring for 152.50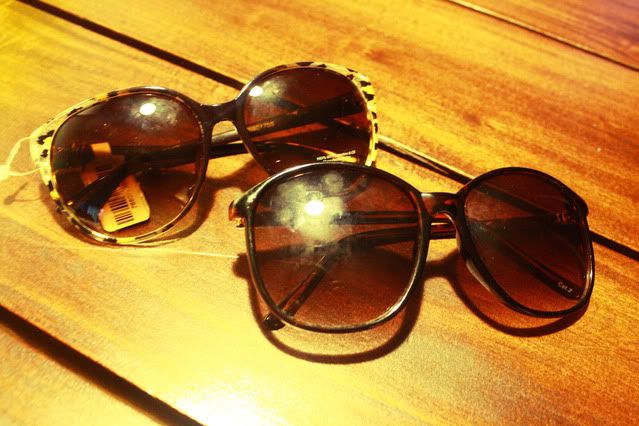 and 2 pairs of sunglasses for Php255.50 (back) and 132.30 (front)
Also got some extra items that are not on sale! one of the favorite things that I bought yesterday was these humongous earrings!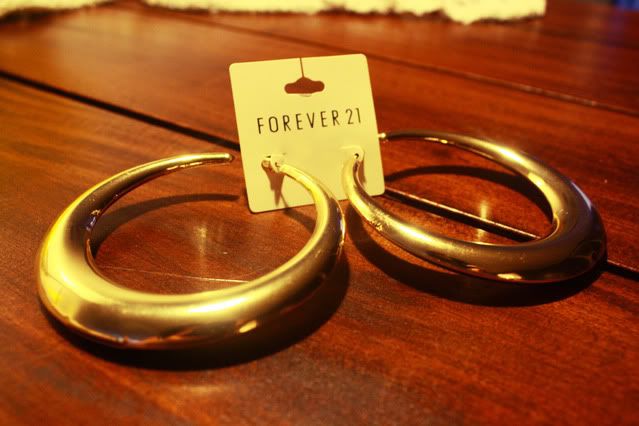 The moment I saw it, I just fell in love with it. (I fall in love with items too much)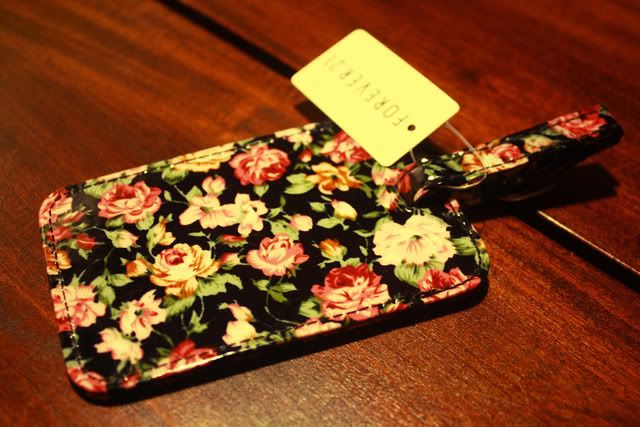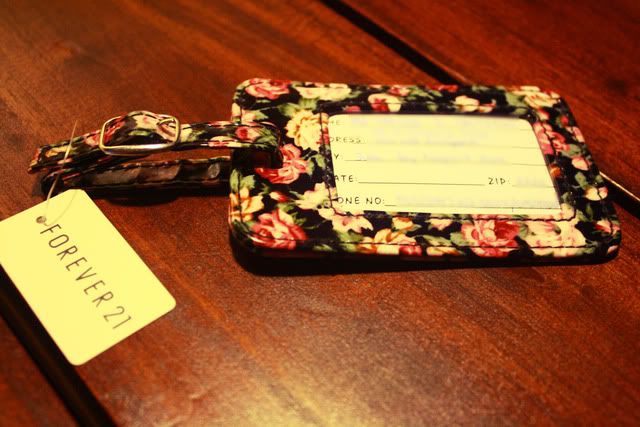 Floral luggage tag - I bought it because it looks pretty. It will make my luggage prettier.
Top - Mango, Pants - from Auntie Lala, Very Favorite Orange Cover-up - Pill Clothing & Footwear, Shoes - Jeffrey Campbell
As you can see, I am already wearing the new items on these photos and that is because after I went shopping, we went to school to attend class and I decided to wear my new things!!!
To be continued.... x