Stress stress stress! Other posts' pictures aren't showing, blogger having problems and I'm sick. However, I still maintain to be happy and positive towards a good weekend. By the way, I am in Subic!
So I had my interview today for the fashion school I am going to. I was interviewed by three people and I think it went well. The guy who interviewed me first said that he likes my shoes. The second one said, "I hope to see you here" and I had a short interview with the last one. Does that mean I got in? I don't know, but I will keep you guys posted!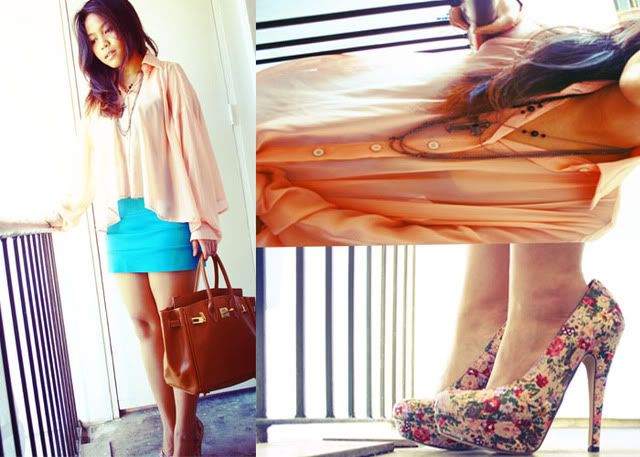 Top - Pink Manila, Skirt - Frou Frou, Necklace - Forever 21, Heels - Forever 21
& please be patient with my blog's images. Will find a way to fix it!
Thank you! xx
twitter
|
tumblr
|
shop